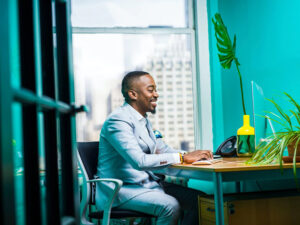 It may seem like starting a business and moving all at once isn't possible. However, if you use the right approach, you can tackle both together.
David Steele & Associates, LLC presents six tips to make your journey easier.
6 Tips to Start a Business and Move All at Once
1. Buy a House As-Is
Buying a house as-is can help you save time and money. Since you aren't requesting repairs, you may get a better deal from the seller. Plus, no repair requirements shorten the closing timeline, allowing you to move in faster.
If you go in this direction, a bit of due diligence is essential. Make time to consult with an attorney. Additionally, get a property inspection and research property records for possible red flags before you commit.
It's also a must to work with a realtor who knows the local market. Not only can Find Homes Realty help you find the right property, but we can also see you through the entire buying process.
2. Consider a Custom-Built Home
If your home search isn't resulting in properties that meet your needs, opting for a custom-built house is a great choice. You can design the home to your exact specifications, ensuring you have enough room to live and work comfortably.
For a custom-built home, you'll need to buy a buildable lot, site preparation, and formal plans for the house. In some cases, you'll need an engineer and an architect for the design, ensuring you can combine form and function. A reputable contractor is also a must. They'll handle the permits and the construction process.
3. Don't Default to a Sole Proprietorship for Your Business
Operating as a sole proprietorship may seem like a logical choice when you get ready to launch a home-based business. It's straightforward and doesn't require much to establish.
However, it puts all business liability on you. The unlimited liability that comes with a sole proprietorship means you take on a lot of risk, which isn't always ideal.
Instead, review your other business structure options. In many cases, setting up a limited liability company (LLC) is a better option, particularly from a liability standpoint.
4. Register Your Business After You Move
If you're moving to a new state, you may be better off waiting to register your business until you formally buy the property. Business licenses don't automatically transfer from one state to the next. Instead, you'll probably have to domesticate your company in your new state or register it as a foreign LLC, both of which can be a bit cumbersome.
By waiting until you buy the house, you avoid many headaches. You'll simply form the LLC in your new state instead of transitioning it after the fact.
5. Use Online Resources
Moving and starting a business means keeping track of many important dates and deadlines. Use tools to create an online calendar to keep everything organized. Then you'll be prepared to face your challenges.
One of those challenges can be tracking accounting information, but a service provider with a transaction API will allow you to stay on top of your numbers in real time. This ensures your new venture will run at peak efficiency.
If you feel uncomfortable handling some of these finer details, don't hesitate to complete an MBA. This advanced degree can be earned online and offers valuable training in management, leadership, and decision making.
6. Choose the Right Move Approach
Managing a move is always an undertaking. Whether you should use the DIY method or full-service mover depends on the amount of work you want to do and how much you want to spend.
With a DIY move, you're tackling everything. You'll need to get moving supplies, pack, load, unload, and unpack. If you don't own a truck, you'll probably need to rent one, which can run anywhere from $130 to $3,250 depending on the size of the vehicle and the distance you're driving it.
With a full-service move, the company handles all of the supplies and work. All you'll have to do is coordinate the pickup and drop-off times. The rest is in their hands. However, a full-service move can be pricey, depending on how much stuff you have and how far you're moving.
When you pick an option, consider your budget and the amount of work you want to put in along the way. That way, you can figure out what's best for you.
Family owned and operated for over 20 years, David Steele & Associates, LLC has the experience to help you find the perfect home. Contact us today by calling 770-867-0055.