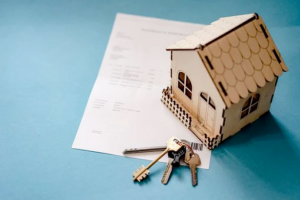 Buying a home is a major life decision. You may be wondering whether you should invest in a bigger house that will accommodate your future children, or look for a starter home to build some equity before you settle down into a bigger and better place. So here are three questions you should ask yourself before you reach out to a real estate agent:
How Long Are You Planning to Live There?
If you're planning on putting down roots and starting a family, buying a forever home could make better financial sense than a starter home. Finding a larger home that will fit your growing family means that you won't have to move again in a few short years. Besides the size of your next property, other things to consider are the schools and daycares serving the neighborhood you're looking to move into, as well as the amenities it offers such as parks, grocery stores, libraries, restaurants, and entertainment venues: Will you and your children thrive there? Do you see yourself developing friendships with your neighbors? Conversely, if you're only planning on staying at your new location for a few short years, if you're looking to eventually relocate to another city or state, or if you consider this first home purchase as a stepping stone to bigger and better things, a starter home is an ideal investment. Whether you end up reselling it or renting it out to make extra income is up to you!
How Much House Can You Afford?
Before going shopping for a home, it's best to get pre-approved first. Your income, your credit score, and your existing debts are all taken into account during the pre-approval process, so make sure you get your finances in order well before you're planning on moving. Getting pre-approval from a lender will give you a realistic dollar amount of how much house you can afford, and when the real estate market is hot, sellers will take you much more seriously knowing you've done your homework and you have your finances in order. Knowing your numbers will also help narrow down your search to the properties you can actually afford to buy, rather than looking at everything on the market that matches your wish list. Your real estate agent will focus on the properties for sale in your desired neighborhood and help you navigate the buying process to make it less stressful.
Can You Afford the Additional Costs?
Purchasing homeowners insurance is often mandatory when you have a mortgage. You also have the option of adding a home warranty policy, which may be a good idea when you first move into your new place. The best home warranty company will cover more of your appliances and systems such as HVAC, plumbing, and electrical, and will help you with the cost of servicing, repairing, or replacing them. This service contract provides peace of mind for homeowners by protecting things that their insurance doesn't cover. And if you work from home, you can add coverage for your electronics to help you with the cost of replacement in case of damage. Other hidden costs include closing costs, moving expenses, renovations, and property taxes, along with other expenses you need to factor in when deciding how much you should spend on your new home.
When you're ready to buy a home, take time to review your options and spruce up your finances. There are pros and cons both for forever homes and starter homes, and your choice depends on your particular situation. So, find a dependable real estate agent who will help you make the right decision.
Are you shopping for a new place to call home in Winder, GA, or Barrow County? Call davidsteelerealty.com at 770-867-0055 to help you navigate the ever-changing real estate market.