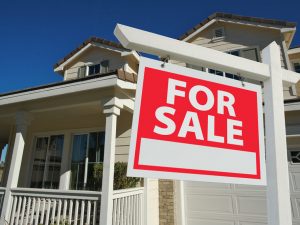 The process of buying a home can be daunting. It is also likely one of the biggest financial decisions you will make in your lifetime. Here are some tips on how to go about buying a home when you are a veteran.
Looking for a new home? Partner with the skilled and experienced real estate professionals at David Steele & Associates! 770-867-0055
Look at Your Finances
Reviewing your financial standing includes:
Checking and repairing your credit
Knowing your income and debts
Researching your buying power
Creating a budget
Most mortgage companies look at your debt-to-income ratio. This is what you earn compared to what you owe, and it can be used to determine what you can afford to spend on a new home.
Find a Mortgage
It is better to find a home loan and get preapproved before you start searching for a home. By getting preapproved, you'll know exactly how much you can spend on a new home, and sellers will know you're a serious buyer. To do this, you need to learn about the types of mortgages, including:
VA (Veterans Administration) loans for military families
Fixed and adjustable-rate mortgages
Balloon and other types of mortgages
As a veteran, you should pay close attention to VA loans. These loans may require a lower interest rate, and you may not have to put any money down. In many cases, a VA loan is a better option than a conventional mortgage.
With any loan, read the fine print and details. If you're in the market for a VA loan, you'll want to track the latest rates, terms, and fees so you can determine your monthly mortgage payment once you purchase your home. If you aren't clear about any of these details, ask and make sure they are fully explained before you agree to anything.
Start Your Home Search
Start by making a realistic list of features you'll need your new home to have. Research the best time to buy a home in your area while keeping an eye on interest rates. Different areas may have better rates at different times.
Explore Neighborhoods
Check out the different neighborhoods that you might want to live in. Consider school systems and county/city ordinances before deciding on the neighborhood. This can save you a lot of time and trouble later on.
Pick a Home
Home shopping is exhausting and exciting at once. You may be tempted to hurry up the process and choose a home based on only a few factors. Make sure you are not neglecting anything you and your family need before making your selection.
Do a Drive-by
Once you've found a home you're interested in, drive or walk by it at different times of day and night and in different types of weather. This helps you get a feel for the property and neighborhood and look for potential warning signs. Ask yourself:
Are there noisy neighbors?
Do they have loud animals?
Does the neighborhood have a low crime rate?
Are there flooding issues when it rains?
Buy Your Home
Once you've chosen the right home for you and your family, you should have the home inspected to make sure there aren't any major issues. If everything checks out, you can make an offer on the home. You don't have to offer the asking price, but it's best to be reasonable. Negotiate your closing costs if you can. If you pre-qualified, your lender will be able to help you with the closing process.
Buying a home is a huge step. Make sure that you are ready and informed before your purchase.